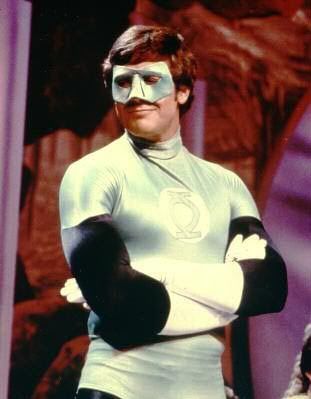 Wanted: Howard Murphy
We all have memories of our childhood introductions to our favorite comic book heroes, and for me, like so many of my generation, those introduction often came through cartoons and the occasional live action superhero project that sprinkled the TV Guide listings in the 1970's. Looking back at shows like the Superfriends or Legends of the Superheroes as an adult we realize how they don't hold up to the scrutiny of our older eyes, but they still have the ability to make us feel like a kid again.
But few if any of us consider the faces and voices behind those people, who in most cases never had the celebrity like Ryan Reynolds or Chris Evans that make them household names. So we often never consider the fates of the people who each in their own way helped shape our love of comic books and the heroes we admire. But one man had done just that and is sharing those findings with us.
Marc Tyler Nobleman, author of more than 70 books including
"Boys of Steel: The Creators of Superman"
, has a great blog titled
Noblemania
where he shares interviews and stories behind the making of many of our fondest childhood memories. Marc has tracked down most of the actors and conducted brief interviews with as many as he has been able to connect with. One missing entry is the man who played Green Lantern in
Legends of the Superheroes
, so Howard Murphy if you're reading this or you know the man get in touch with Marc or myself because we both are interested in your experiences being one of the first to play Green Lantern.
Marc's research and passion for these memories goes back deeper than the public reverence for the Superfriends and our guilty pleasure at admitting we watched the Legends of the Superheroes. Marc has left no stone unturned with articles on things like the Sea World Superhero shows that served as the first time many comic book characters outside of Superman and Batman made appearances live and in the flesh. I never even heard of those before!
Source: Noblemania


Related articles