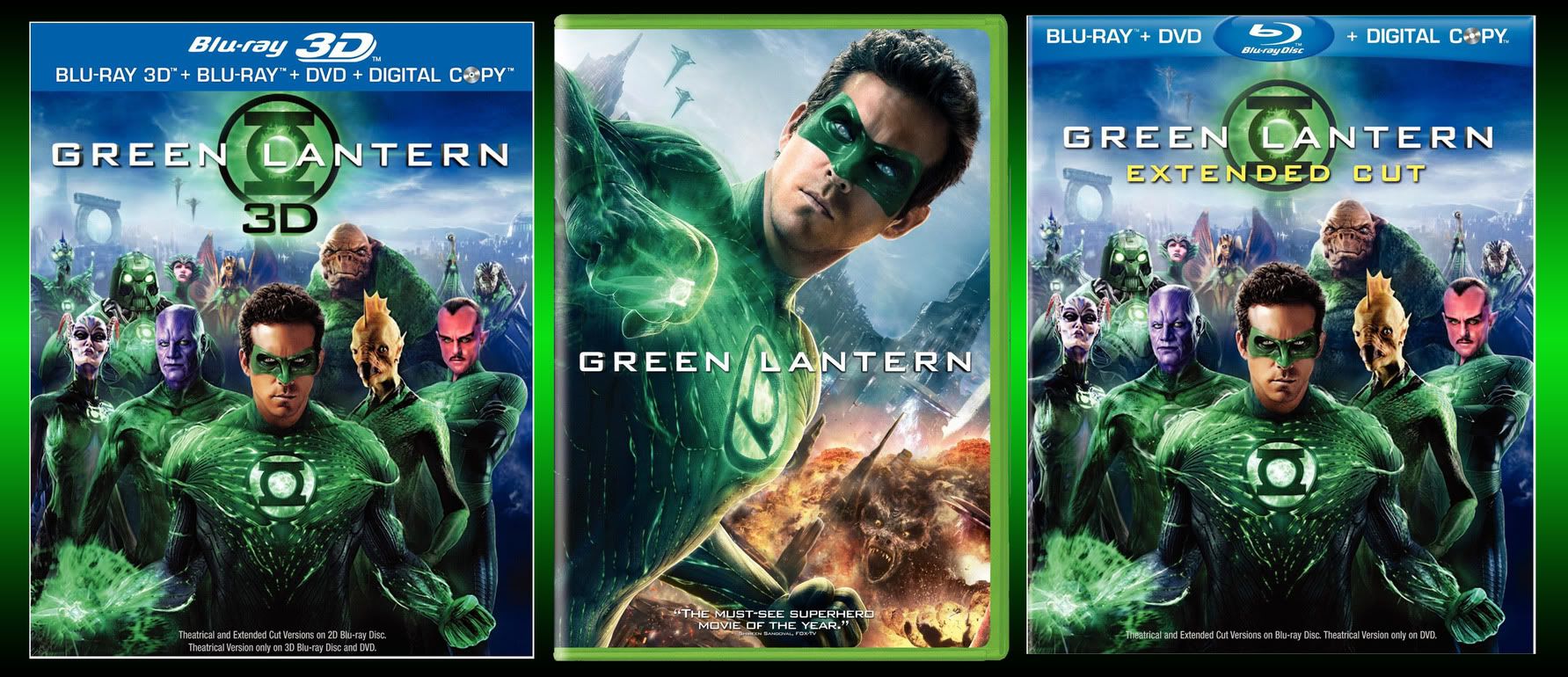 As you'd expect with any home video release, sales numbers will be highest in the first week and then begin to drop off. In Green Lantern's case the drop between the week ending October 16th and the 23rd represented a twenty three percent drop in the number of units and a thirty percent drop in sales dollars. The film continues to perform stronger on the Blu-ray format but the gap between the high definition disc sales and DVD closed considerably.
For the week ending October 30th the release of Captain America and Winnie the Pooh and the continued strong performance of the fourth Pirates of the Caribbean film had a profound affect on Green Lantern's performance with Green Lantern dropping from the second place position it held for the past two weeks, dropping to sixth place in blu-ray sales. While numbers are still not readily available for digital sales, rentals, or the actual numbers from the October 24-30 week, here are the numbers for Green Lantern's sales through October 23, 2011 for the DVD and blu-ray releases.

Green Lantern physical media sales numbers
While the percentage of decline is not drastic, if you were assume that the sales would continue to decline at the same rate and not experience any kind of sales bump during the holiday shopping season you could predict the final 2011 sales figures to total about $53 million in the United States. This is a liberal sales number because it is based on a static rate of decrease and in reality sales tend to drop off at an increasing rate as new titles enter the market and advertising campaign end. Realistically that number will be considerably lower. As a bit of perspective Transformers: Dark Side of the Moon sold about that many copies in its first four weeks of release and Pirates of the Caribbean: On Stranger Tides has topped that sales figure in its first two weeks.
The bigger picture is that the worldwide box office results of about $220 million and the generous predication of home video sales brings totals about $270 million. The unknown foreign home video sales, digital and rental numbers worldwide and income generated from licensing the film should bring that number up much higher, but understanding that the film cost $200 million to produce and at least another $100 million in promotional expenses and the sobering conclusion is that the film will end up making little if any profit. This will make the decision to move forward with a sequel a bit harder to make considering Warner Brothers hopes of mining the DC library for tent pole films to make up for the end of the Harry Potter series despite
comments from Jeff Robinov
and
Geoff Johns
that have offered hope for a second film.