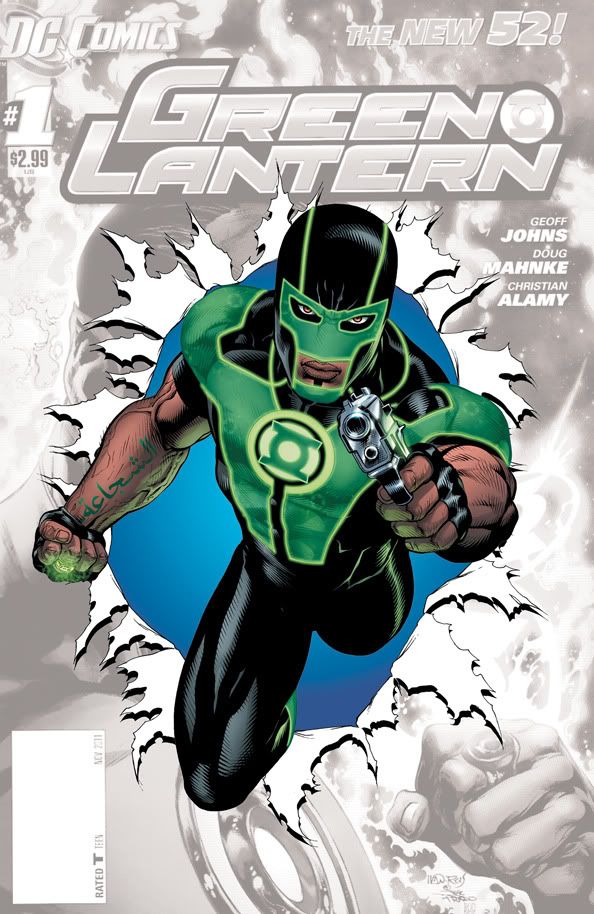 During today's DC Nation panel Geoff Johns mentioned a little bit of information about the new Green Lantern that will appear in the coming months, in particular he addressed the reason why the character carries a gun. According to Johns, the new ring slinger is skeptical about the concept of a ring powered solely by energy.
Johns also commented that the Guardians of the Universe create the Third Army to, among other things, remove free will from the universe.
More will come as Comic Con International continues throughout the coming weekend and there's likely to be much more Green Lantern news tomorrow when the Justice League / Green Lantern panel takes place. Coverage of that panel can be found
here
.