Green Lanterns to take on the New Gods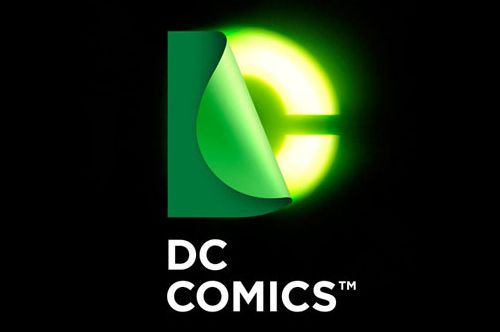 When the Green Lantern Corps and what was left of the rest of the emotional spectrum defeated Relic back in
Green Lantern Annual #2
Kyle Rayner made a round trip through The Source Wall and everyone knew it was only a matter of time before the repercussions of that would be felt in the Green Lantern universe.
Today Nerdist.com got the exclusive announcement of Godhead, a month long event that runs through the Green Lantern titles plus a one shot to kick off the story. Godhead introduces us to the New 52 version of the New Gods and they want to stake a claim to the emotional spectrum in order to breach The Source Wall and learn the secrets that Highfather thinks holds the answers to defeating Darkseid. Not only did today bring the announcement of Godhead, but the solicitation information for the six issue event.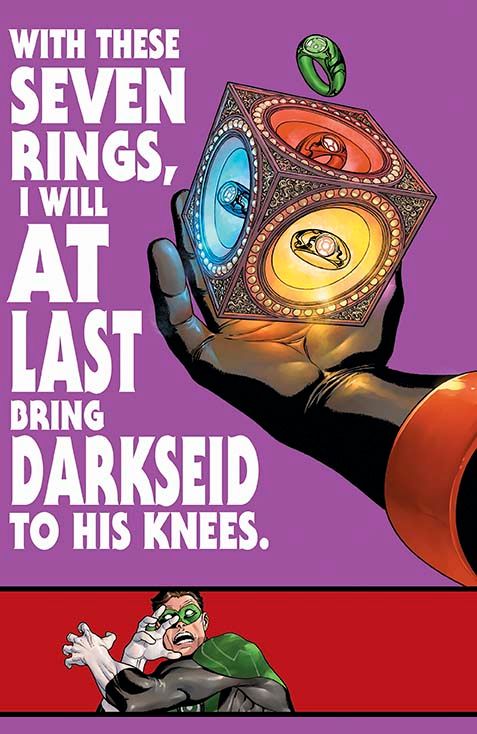 NEW GODS: GODHEAD #1
Written by ROBERT VENDITTI, CHARLES SOULE, CULLEN BUNN, VAN JENSEN and JUSTIN JORDAN
Art by PETE WOODS, BILLY TAN, RAGS MORALES and others
Cover by FRANCIS PORTELA
1:25 Variant cover by LEE WEEKS
One-shot • On sale OCTOBER 1 • 44 pg, FC, $4.99 US • RATED T
"GODHEAD" Act 1, Part 1: Highfather, leader of the New Gods, has long studied the infinite and infinitely mysterious Source Wall which surrounds the universe. Now, he has learned that during "Green Lantern: Lights Out," the ring-wielders broke through the Wall and stole secrets of cosmic importance. Determined to breach the Source Wall himself, Highfather must gain one of each colored ring in the emotional spectrum. But even mighty Highfather doesn't know all, and the forces he's about to unleash will have transformative effects on the whole DC Universe! Cosmic mystery, overwhelming odds, familiar and brand-new New Gods – This one's got it all! This issue also includes a special fold-out that will take you to the Source Wall like never before!
GREEN LANTERN #35
Written by ROBERT VENDITTI
Art and cover by BILLY TAN and ROB HUNTER
MONSTERS Variant cover by IVAN REIS and JOE PRADO
On sale OCTOBER 1 • 32 pg, FC, $2.99 US • RATED T
"GODHEAD" Act 1, Part 2: That shudder you felt was the New Gods declaring their intentions against all ring-wielders! Having staked their claim to the emotional spectrum, the New Gods set about redefining the universe in their image, starting with Metron, who's determined to steal the secrets of the Corps' Citadel. But Hal and the Corps have something to say about that. Good luck trying to make yourself heard when you're talking to a god!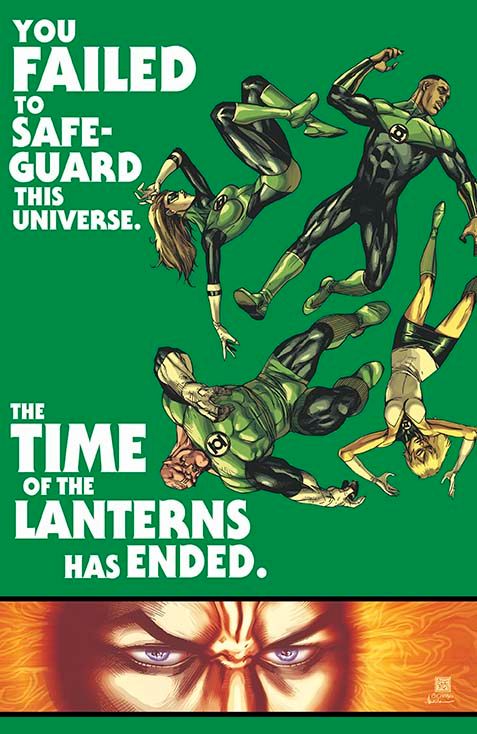 GREEN LANTERN CORPS #35
Written by VAN JENSEN
Art and cover by BERNARD CHANG
MONSTERS Variant cover by MIKEL JANIN
On sale OCTOBER 8 • 32 pg, FC, $2.99 US • RATED T
"GODHEAD" Act 1, Part 3: The New Gods are on the march, and the war against the ring-wielders has begun. John Stewart summons a strike team of Green Lanterns to go into battle against the fiercest of the New Gods, Uggha and his deadly warriors. But what good is the most powerful weapon in the universe when the Lanterns face the gods of the entire multiverse?!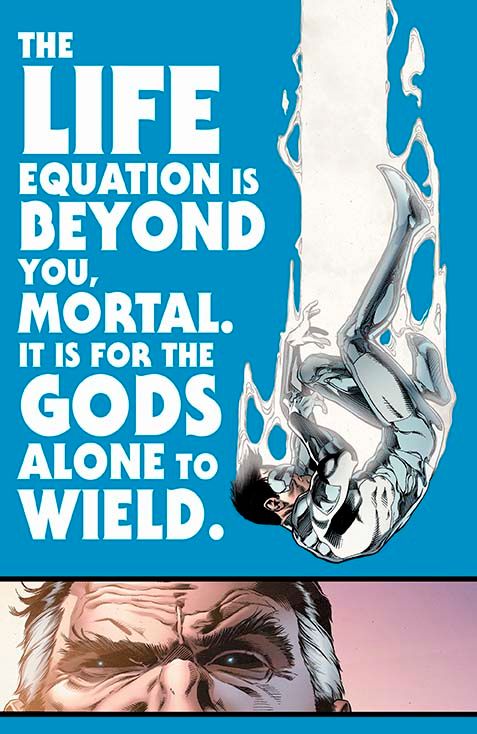 GREEN LANTERN: NEW GUARDIANS #35
Written by JUSTIN JORDAN
Art and cover by BRAD WALKER and ANDREW HENNESSY
On sale OCTOBER 15 • 32 pg, FC, $2.99 US • RATED T
"GODHEAD," Act 1 Part 4: Kyle Rayner's experience beyond the Source Wall has left him slowly losing his grip on reality, and the Guardians are gravely concerned. When help arrives in the form of Highfather, the Guardians know the All-Father is not to be trusted, but desperation can lead to bad decisions. Kyle's walking into a trap, and he has more to lose than he can imagine!
RED LANTERNS #35
Written by CHARLES SOULE
Art by J. CALAFIORE
Cover by SCOTT HEPBURN
On sale OCTOBER 22 • 32 pg, FC, $2.99 US • RATED T+
"GODHEAD," Act 1 Part 5: Guy Gardner's at his lowest point in he horrific aftermath of "The Atrocitus War," consumed with rage towards himself for the many lives lost, and he's taking it out on whomever he can! His actions have caught the attention of Earth's sole Green Lantern, Simon Baz! Unfortunately, Earth itself has caught the attention of the New God, Malhedron!? But unlike his green compatriot, Guy's on a rage-filled suicide mission, and he's just looking for a target!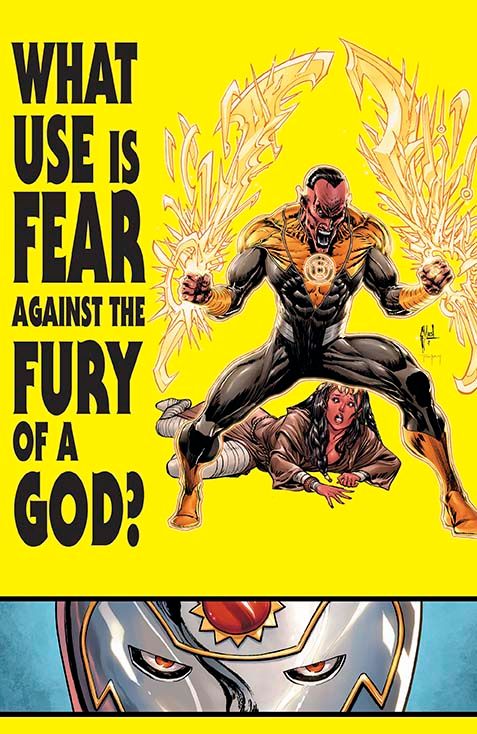 SINESTRO #6
Written by CULLEN BUNN
Art by DALE EAGLESHAM
Cover by GUILLEM MARCH
MONSTERS Variant cover by BART SEARS
On sale OCTOBER 29 • 32 pg, FC, $2.99 US • RATED T
"GODHEAD," Act 1 Part 6: The Green Lantern Corps is on it's last legs – which means it's Sinestro and the Sinestro Corps to the rescue. But is bringing their sworn enemies to the heart of their stronghold a good move? Sinestro's actions and motivations are often two different things, and not all is as it seems. Or, to put it more directly, pay close attention to a very… interesting conversation Sinestro has with his greatest nemesis, Hal Jordan!