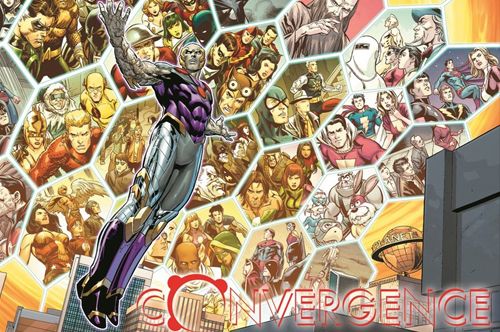 Blastr
today released a number of solicitations for the second week of DC Comics' Convergence event which runs from April through May. As previously announced the releases for the second week includes a Green Lantern / Parallax book written by Tony Bedard. Here's the official solicitations which provides more information on the plot of the issue.
CONVERGENCE: GREEN LANTERN/PARALLAX #1
Written by TONY BEDARD
Art RON WAGNER and BILL REINHOLD
Cover by STEVE LIEBER
Variant cover designed by CHIP KIDD
On sale APRIL 15 • 32 pg, FC, 1 of 2, $3.99 US • RATED T
STARRING HEROES FROM ZERO HOUR! A powerless Kyle Rayner visits a Metropolis prison to see a devastated Hal Jordan who believes he has murdered the Green Lantern Corps. But if the dome falls and powers are restored, will Parallax return to defend the city or destroy it?
Source: Blastr